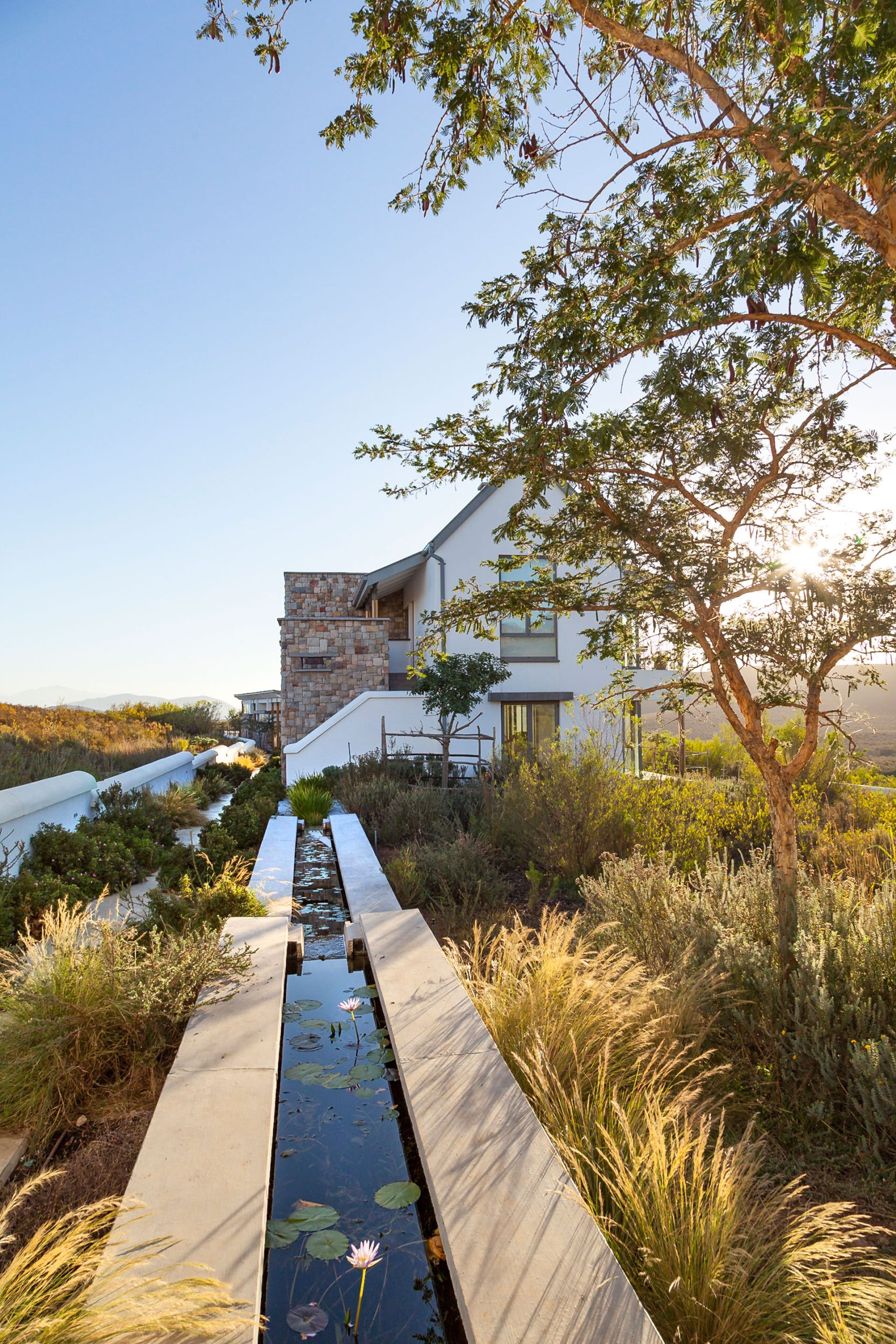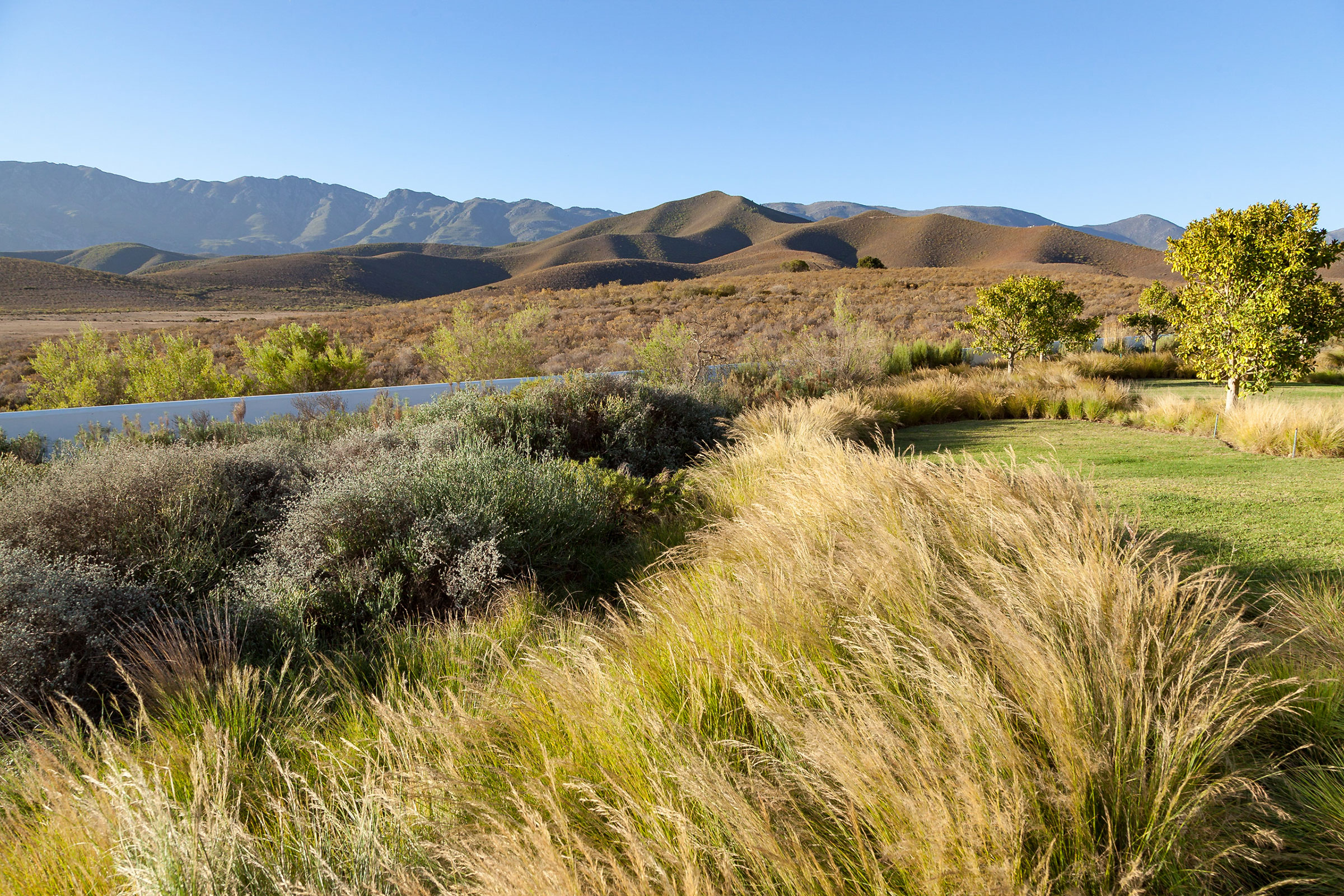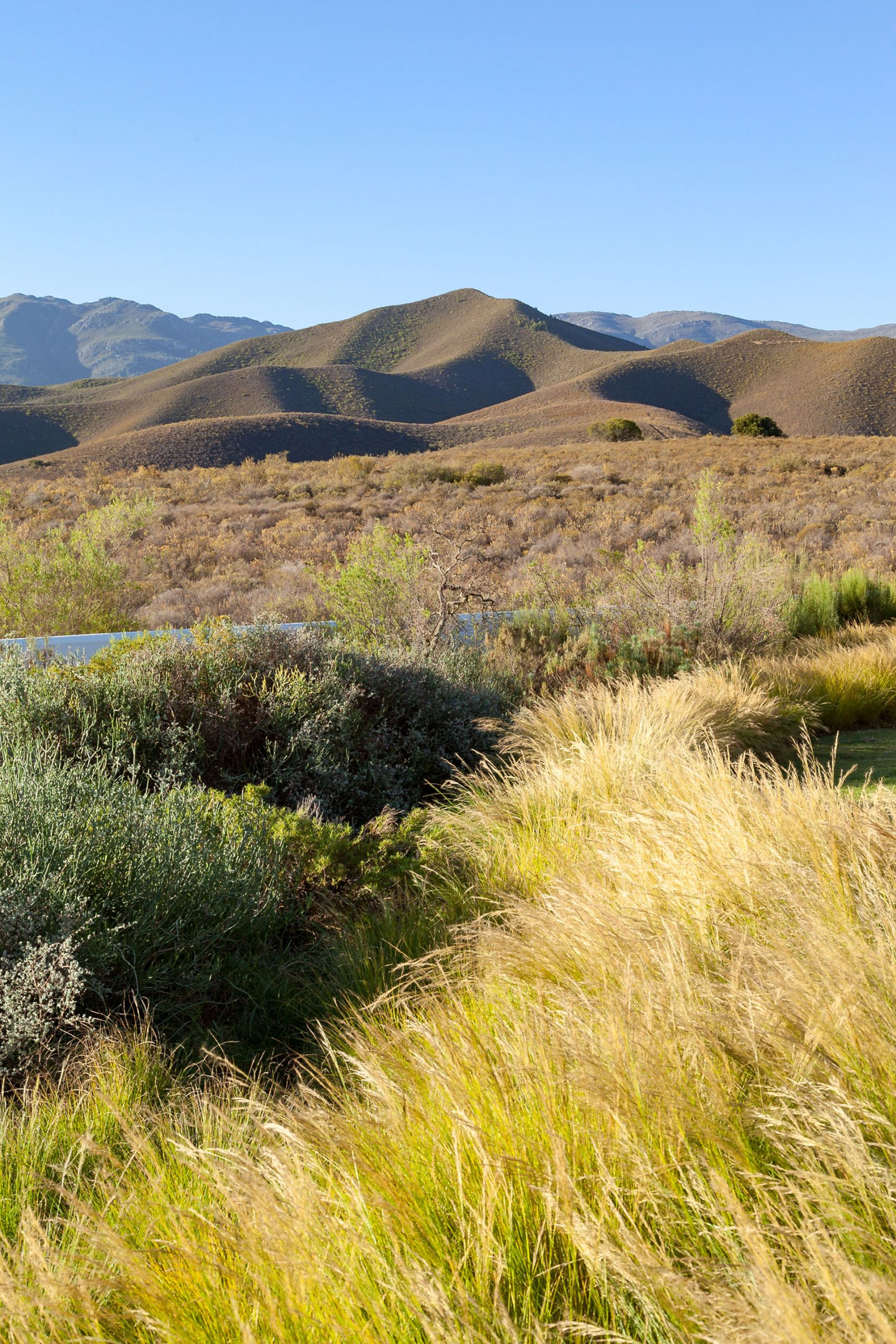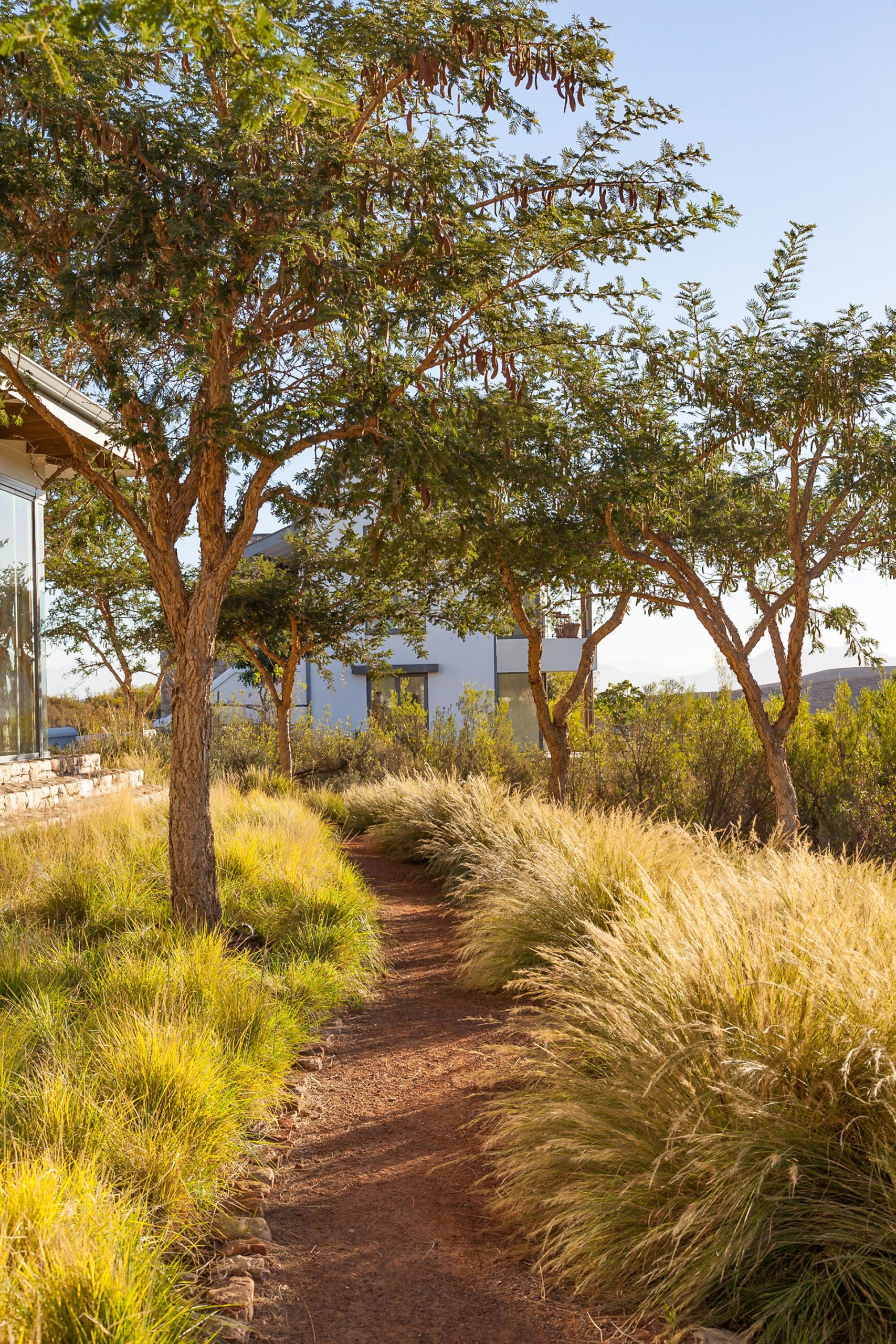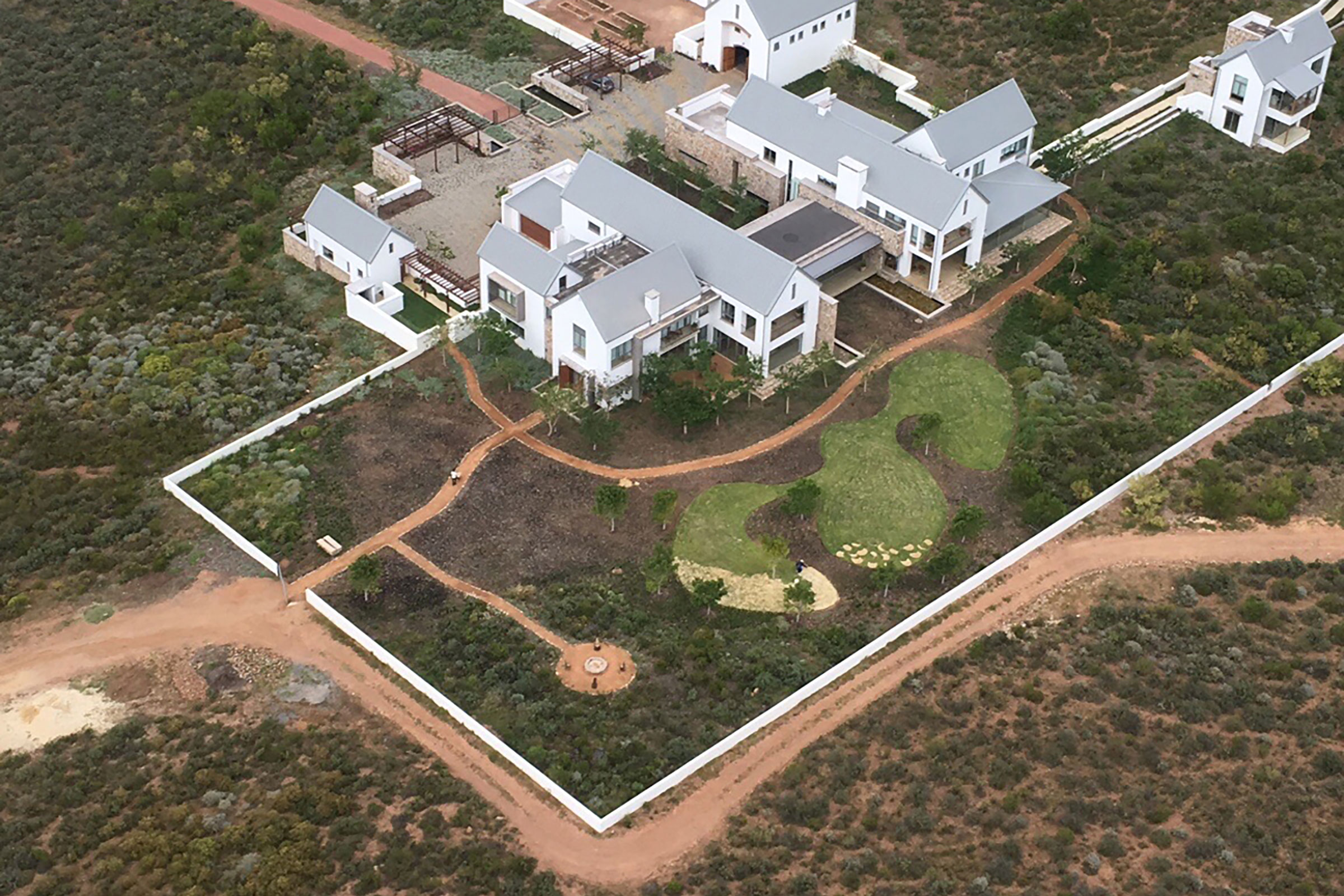 VELD GARDEN
PRIVATE FARM | ROBERTSON
An oasis of calm, this garden in Robertson, which received the award for 'Best Environmental Landscape Work' from the South African Landscape Institute, is approximately one hectare in size, with 8,000sqm of new planting.
The design focused largely on rehabilitation, with the primary purpose to reinstate a functioning ecosystem and restore the vegetation. Through an extensive consultation process with botanists who helped guide the process, we took special care to grow endemic plants and locally source seed and plant material.
The endemic planting and the extensive use of grasses fluently integrate the house into the surrounding landscape. The grasses were also used as a protective web for the many endemic bulbs, and as a natural carpet to seed and reinstate the original Renosterveld over time. The result is a composition of simple and bold forms with a fluidity that allows one to experience the magnitude of the panorama without interruption.