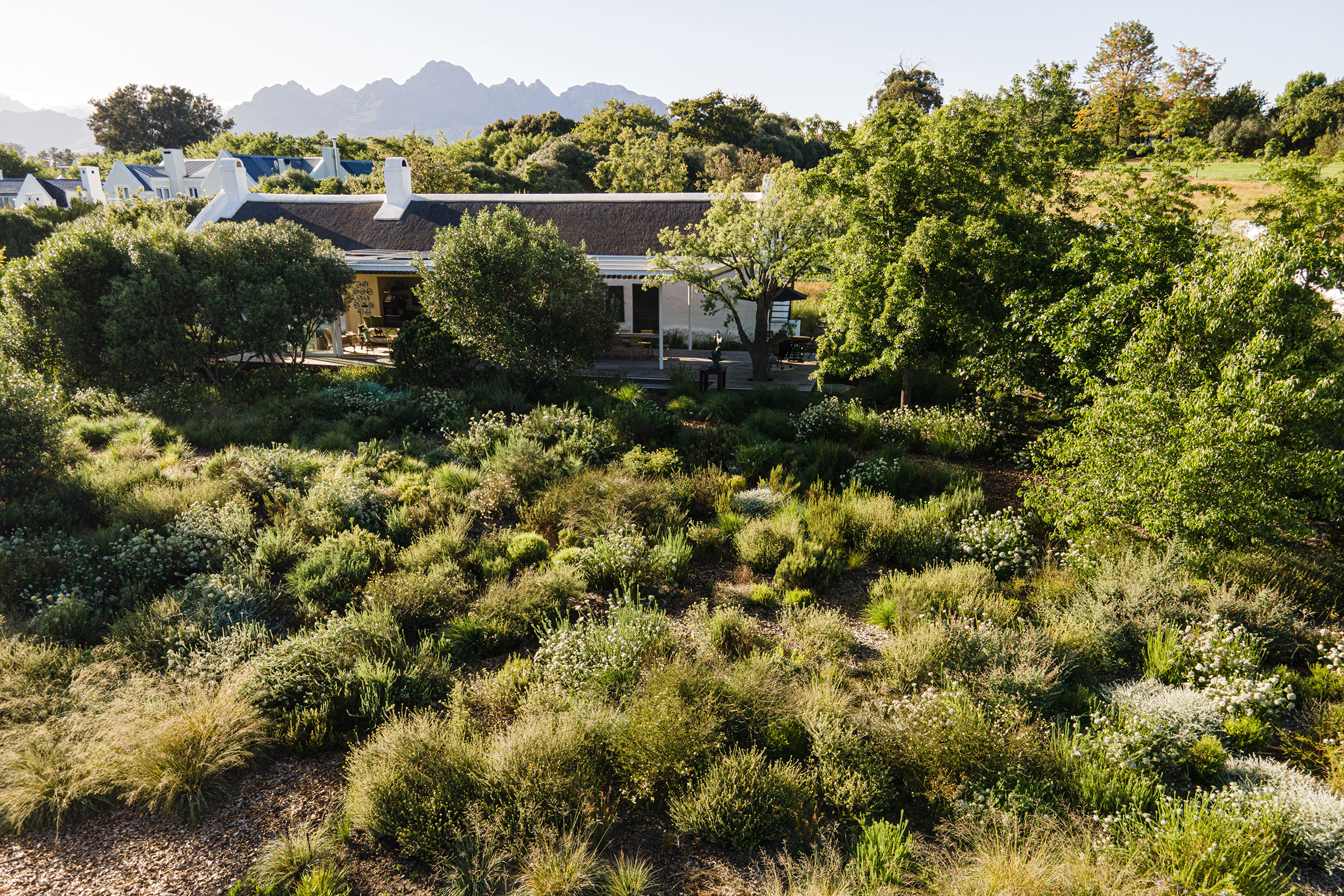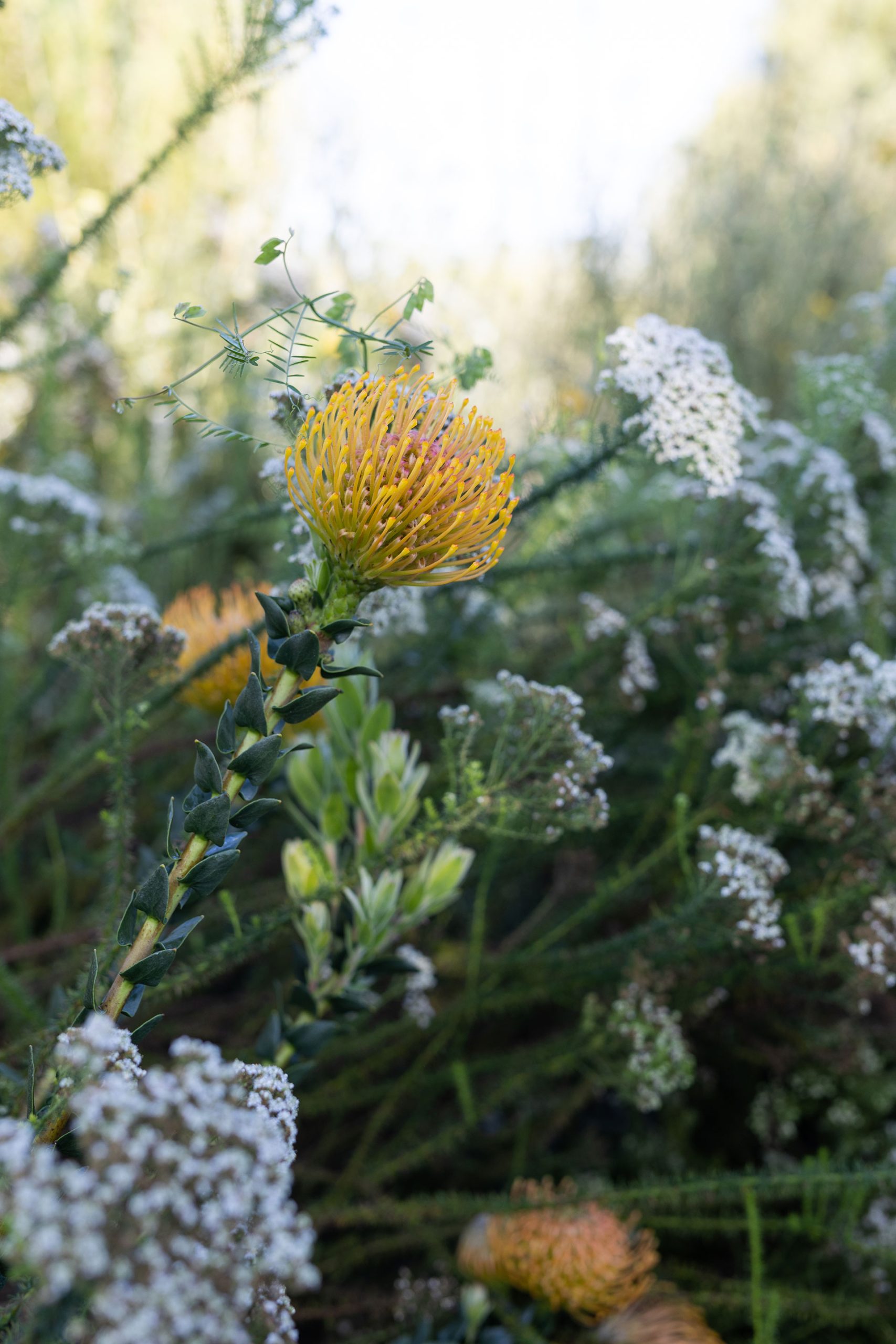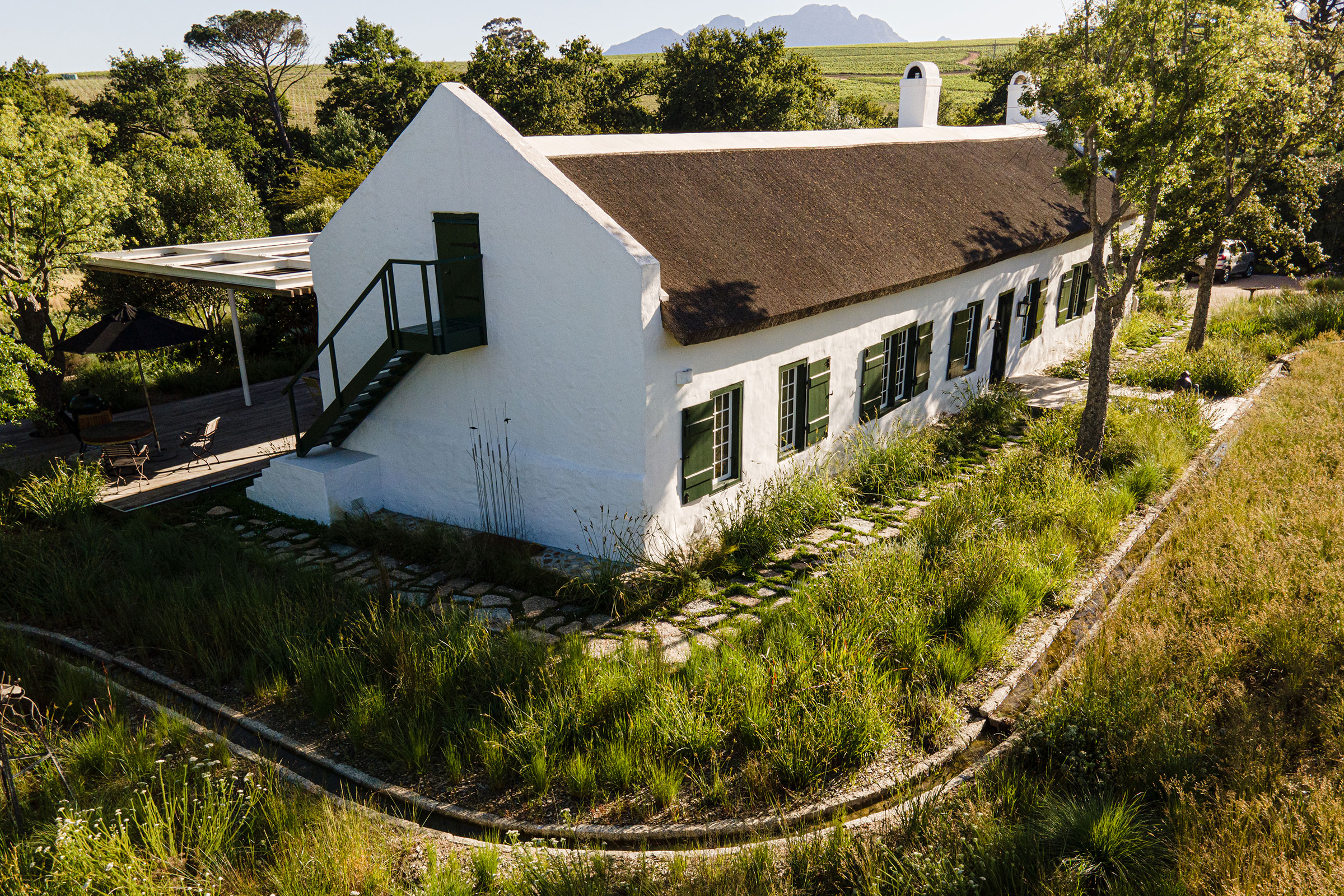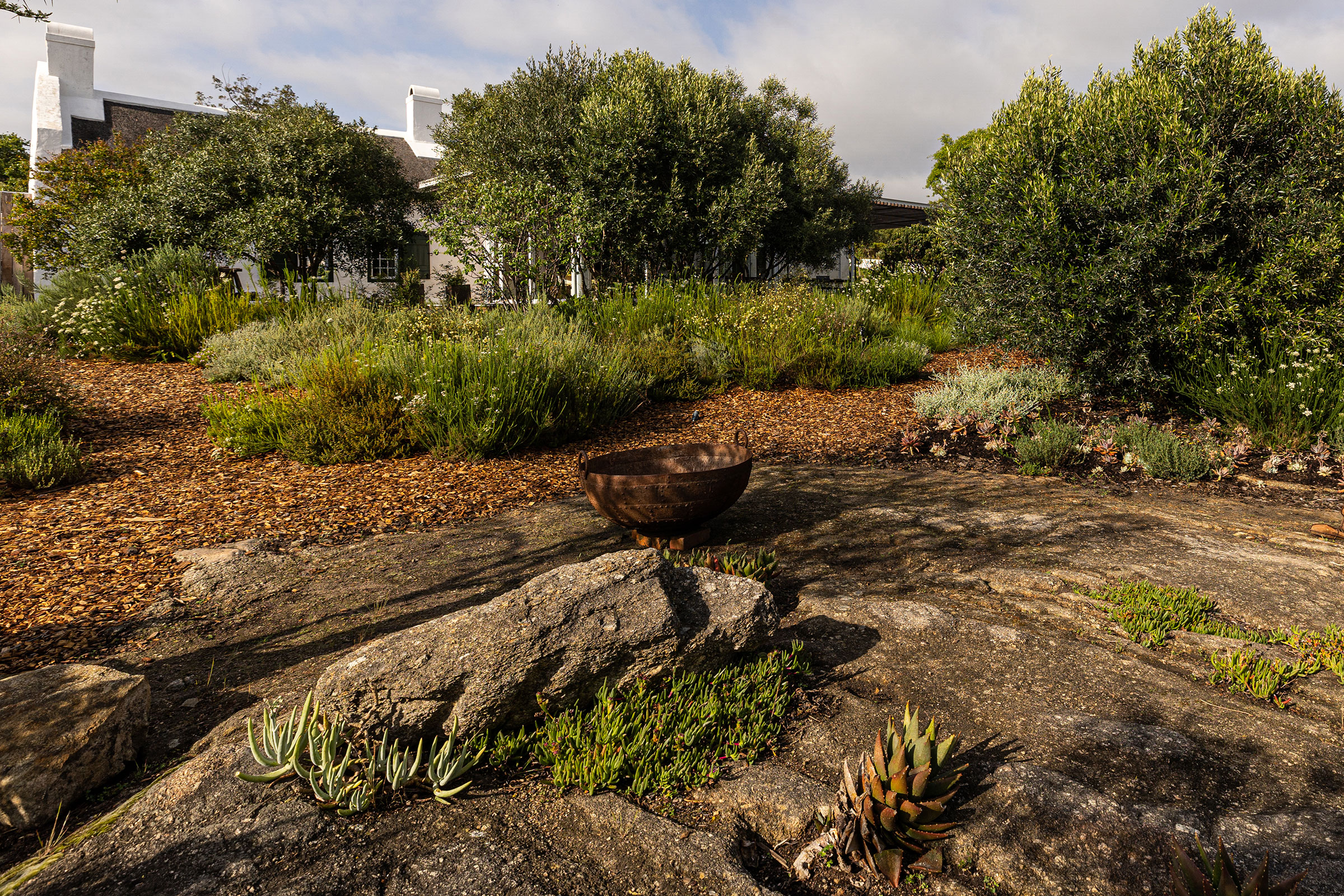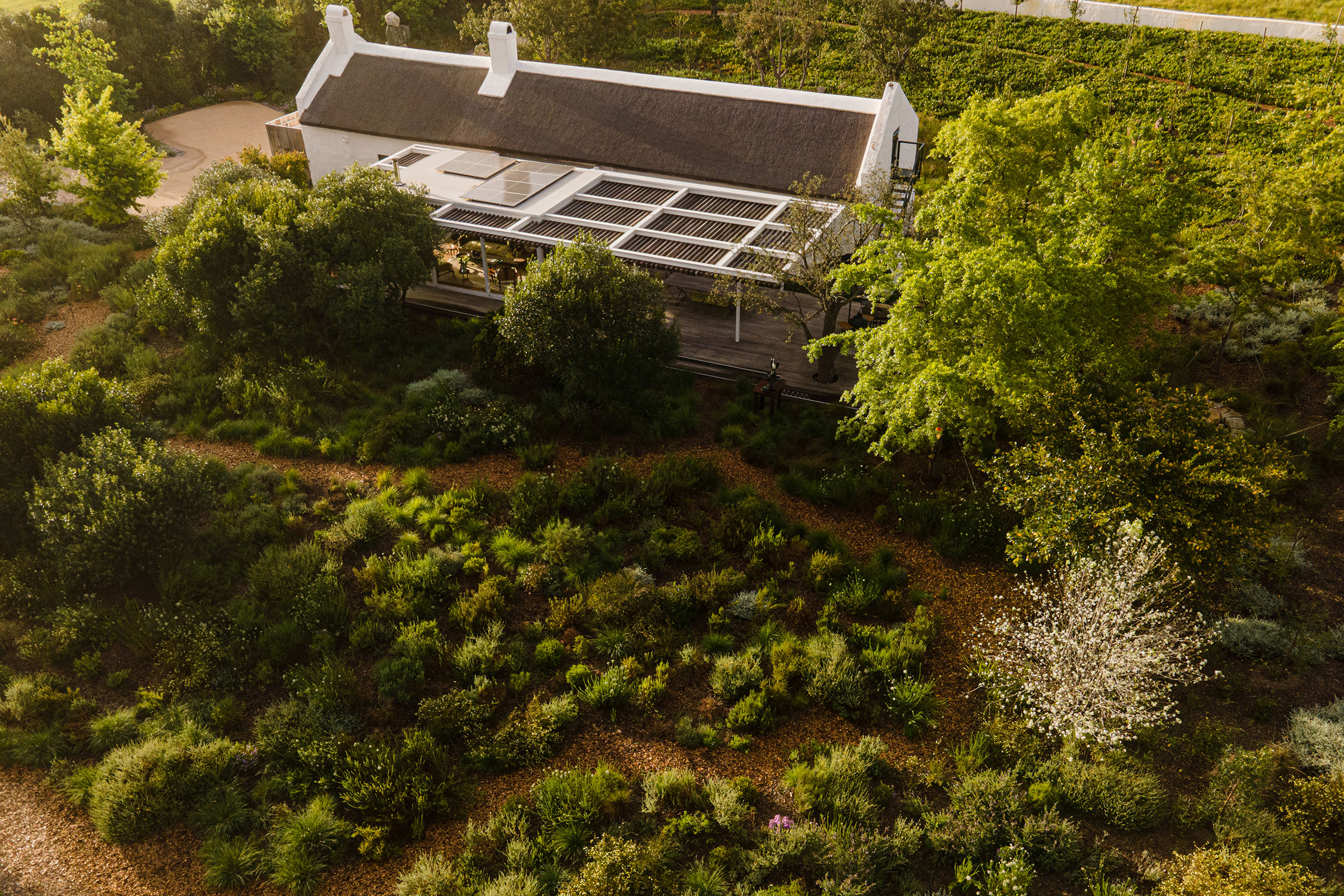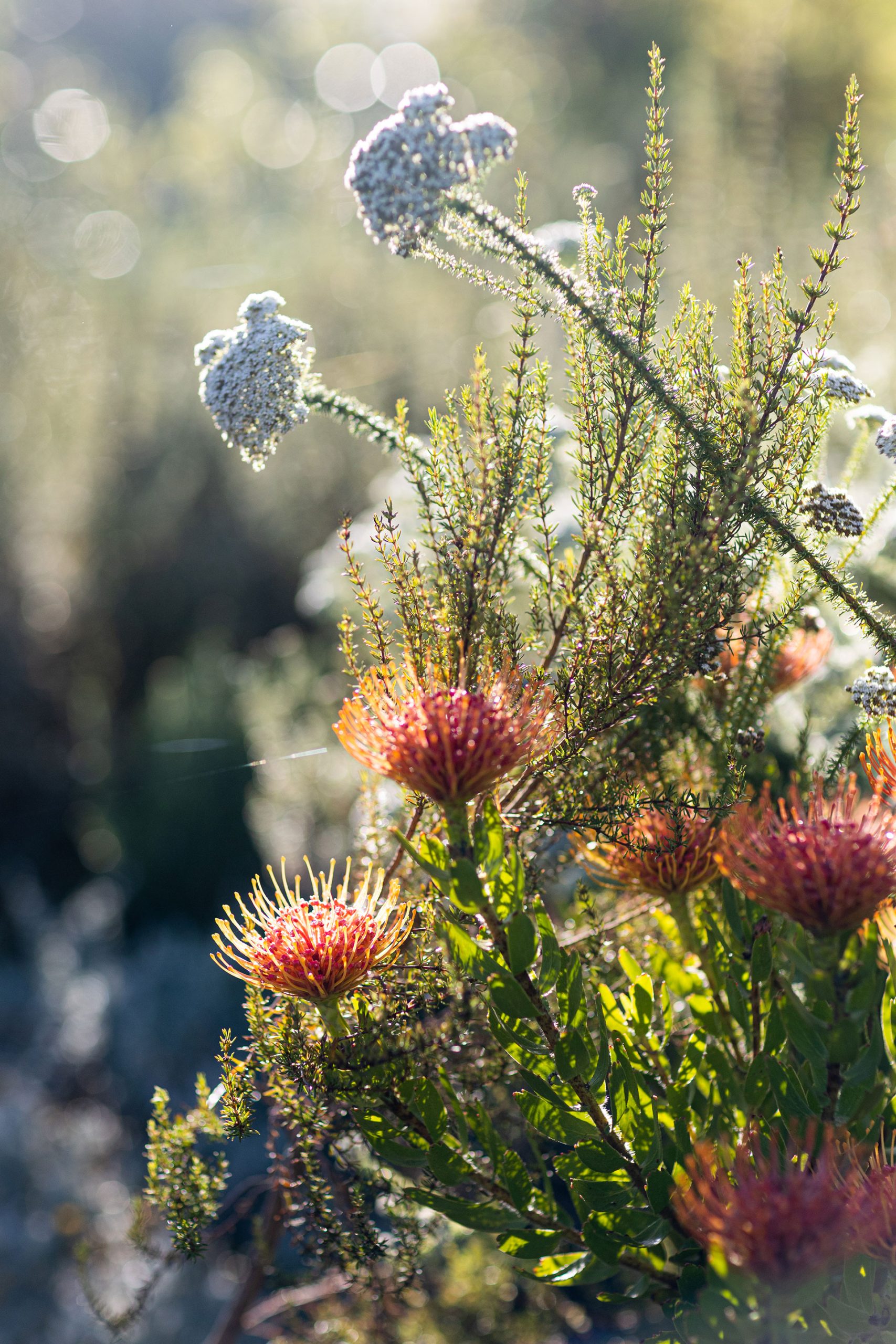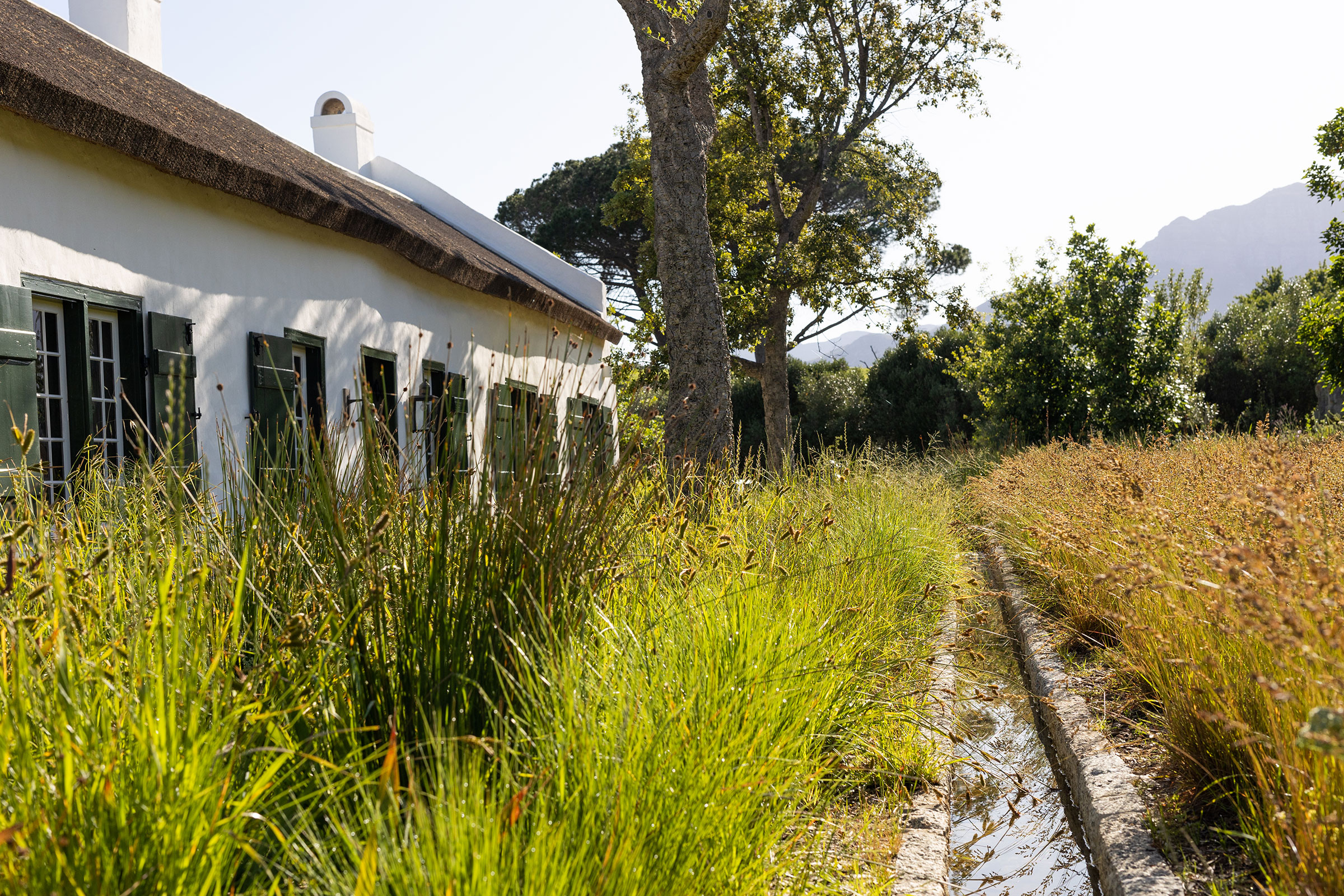 RENOSTERVELD GARDEN
PIONIERSHUIS | STELLENBOSCH
The Pioniershuis and its gardens sit on the south bank of the upper Blaauwklippen River, an area known for heavy clay soil and granite outcrops. It is one of the first pioneer homes established in the Stellenbosch area and our brief was to connect this humble building with the surrounding veld, while also referencing the fruit and kitchen gardens of that time.
We designed the garden to not be a 'garden' at all, instead rewilding the once cultivated areas around the home. We used largely local plant species adapted to clay soil, and a citrus grove to pay homage to historical food production.
A variety of Cork Oaks (Quercus suber), Algerian Oaks (Quercus canariensis) and Water Oaks (Quercus nigra) were planted close to the home to create an appropriate sense of scale that had been lost by previous landscape interventions. The layout of the garden remains extremely simple, in keeping with the sensibility and practicality that imbued these early establishments.