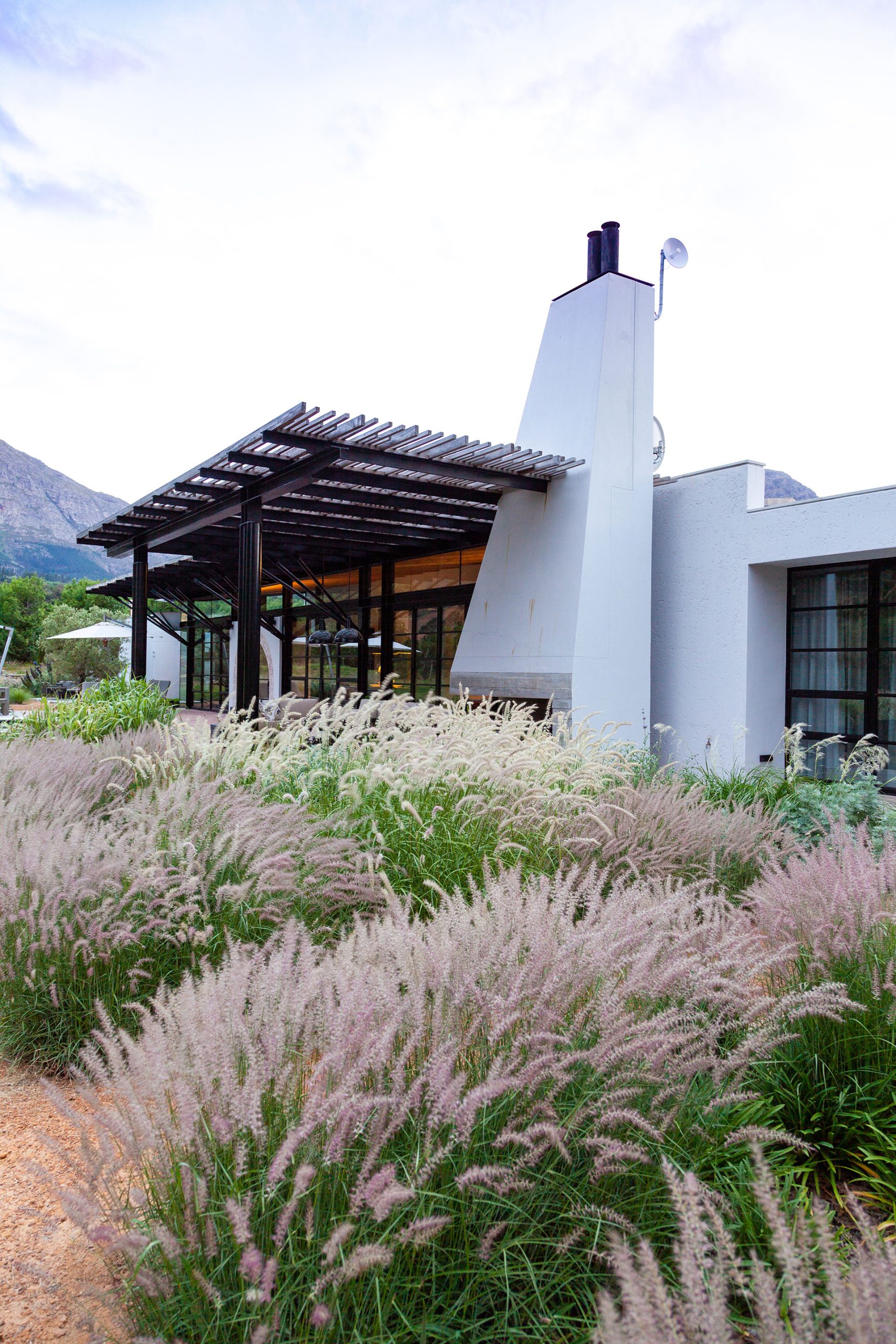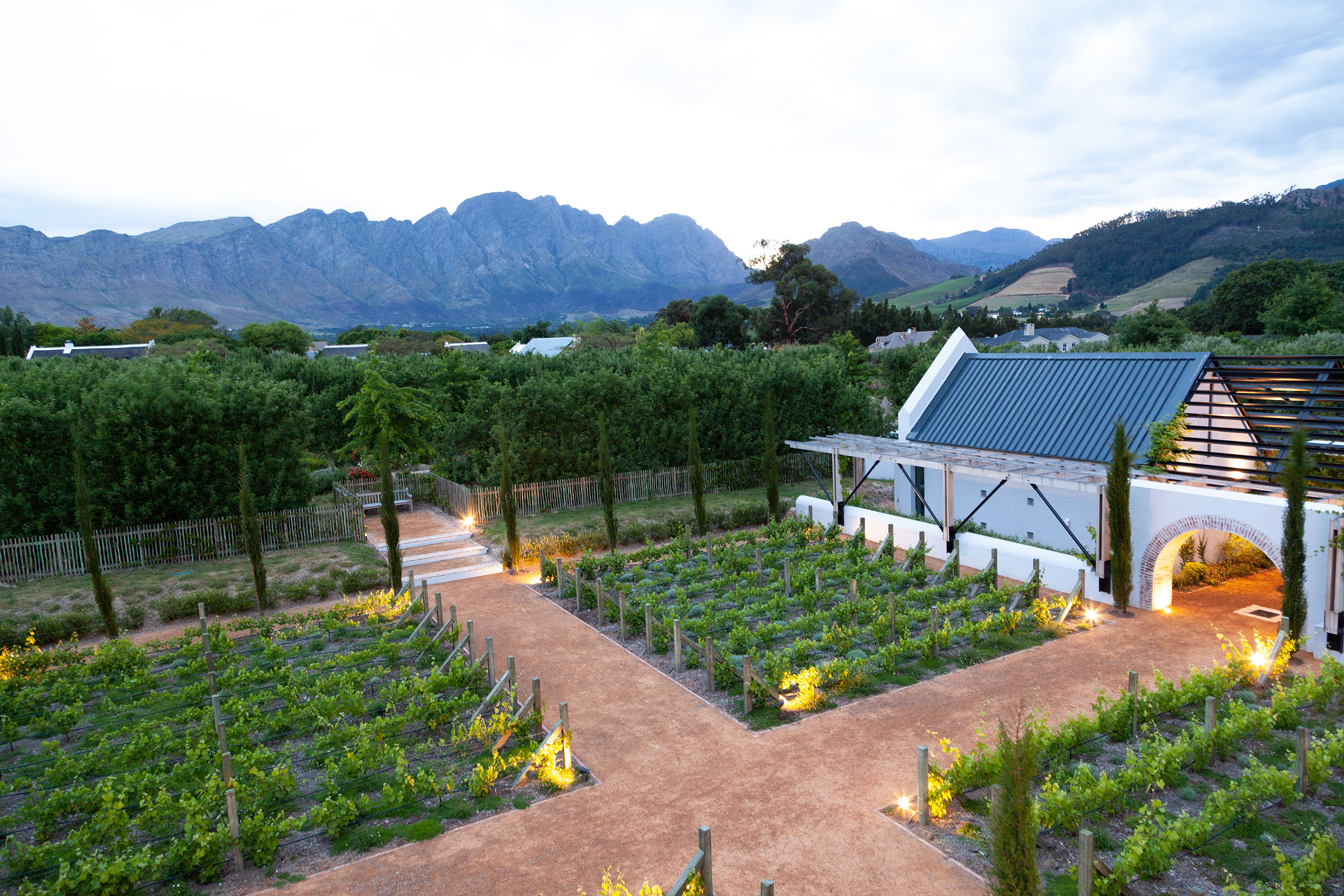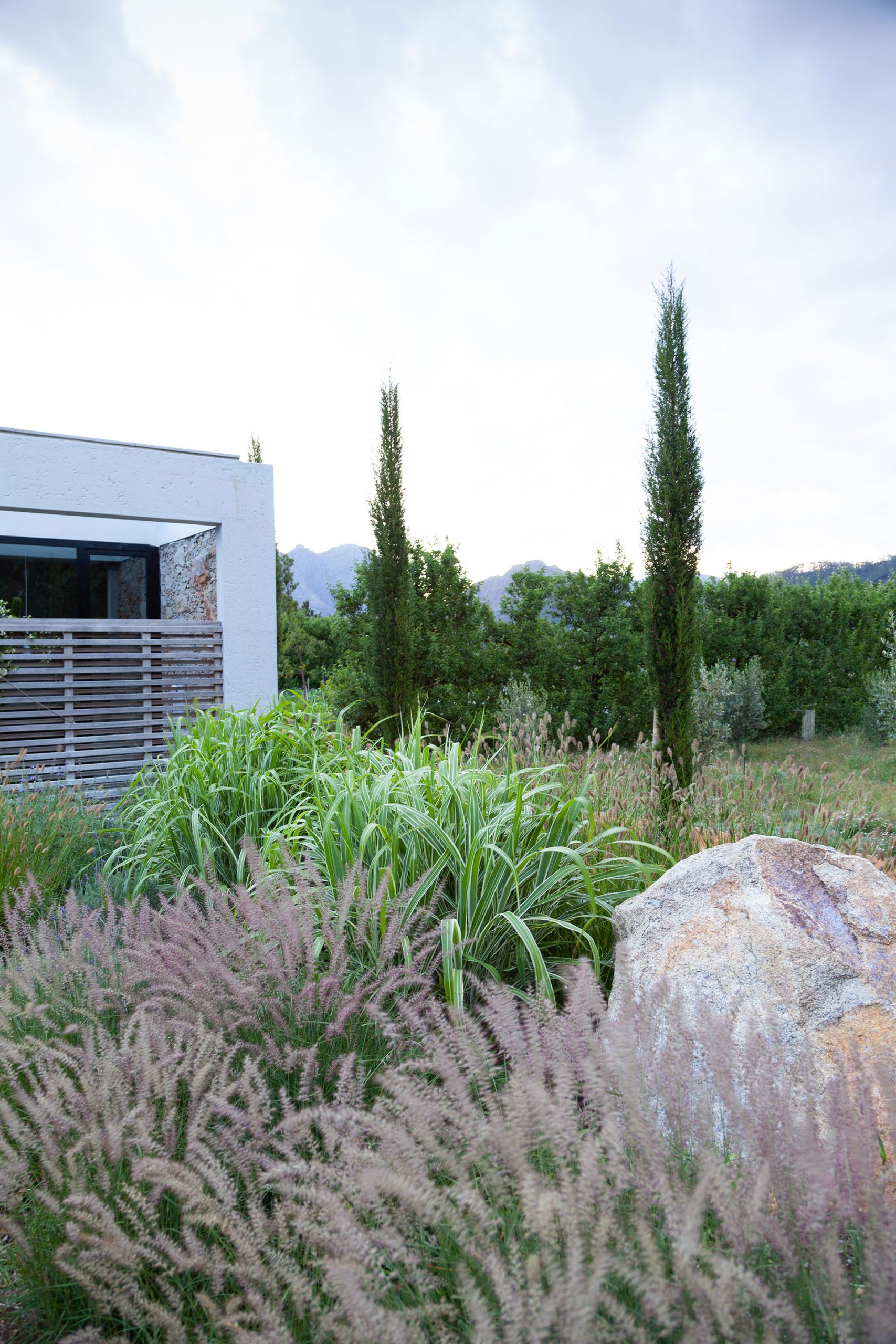 PRODUCE GARDEN
LE POIRIER | FRANSCHHOEK
Le Poirier, place of the pear, is named for its beginnings as a pear orchard. Here, our client wanted to continue using the space to grow fresh produce, whilst creating a contemporary interpretation of the Cape werf. To realise our client's vision, we worked with architect Martin Kruger.
The garden is marked by clearly separated, formal spaces, which reference the typical werf where neat hedges, low walls, and tree rows demarcate the cultivated space around the buildings and the wild surrounding it. Also in keeping with the Cape Dutch tradition of the productive garden, we used predominantly fruit trees and non-ornamental, edible plants to create hedges and wind breaks, with the various 'rooms' allowing for organised fruit and vegetable production.
The garden becomes less structured towards the edges to gently blend into the natural landscape to the north, where a small, seasonal, oak-lined river runs through the land. We also included Mediterranean planting, which is well suited to the Cape climate, retaining a portion of the historical pear orchard for posterity.