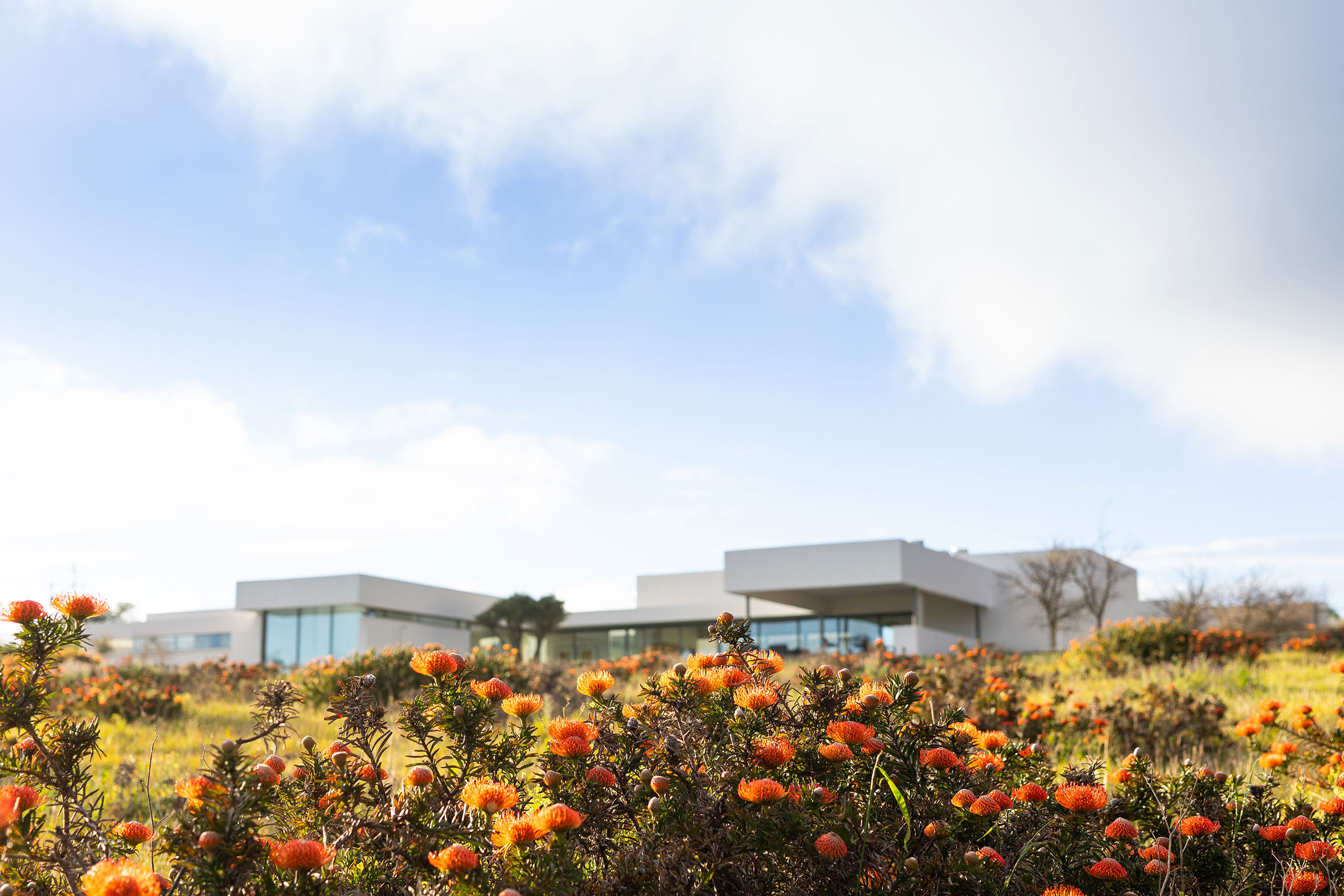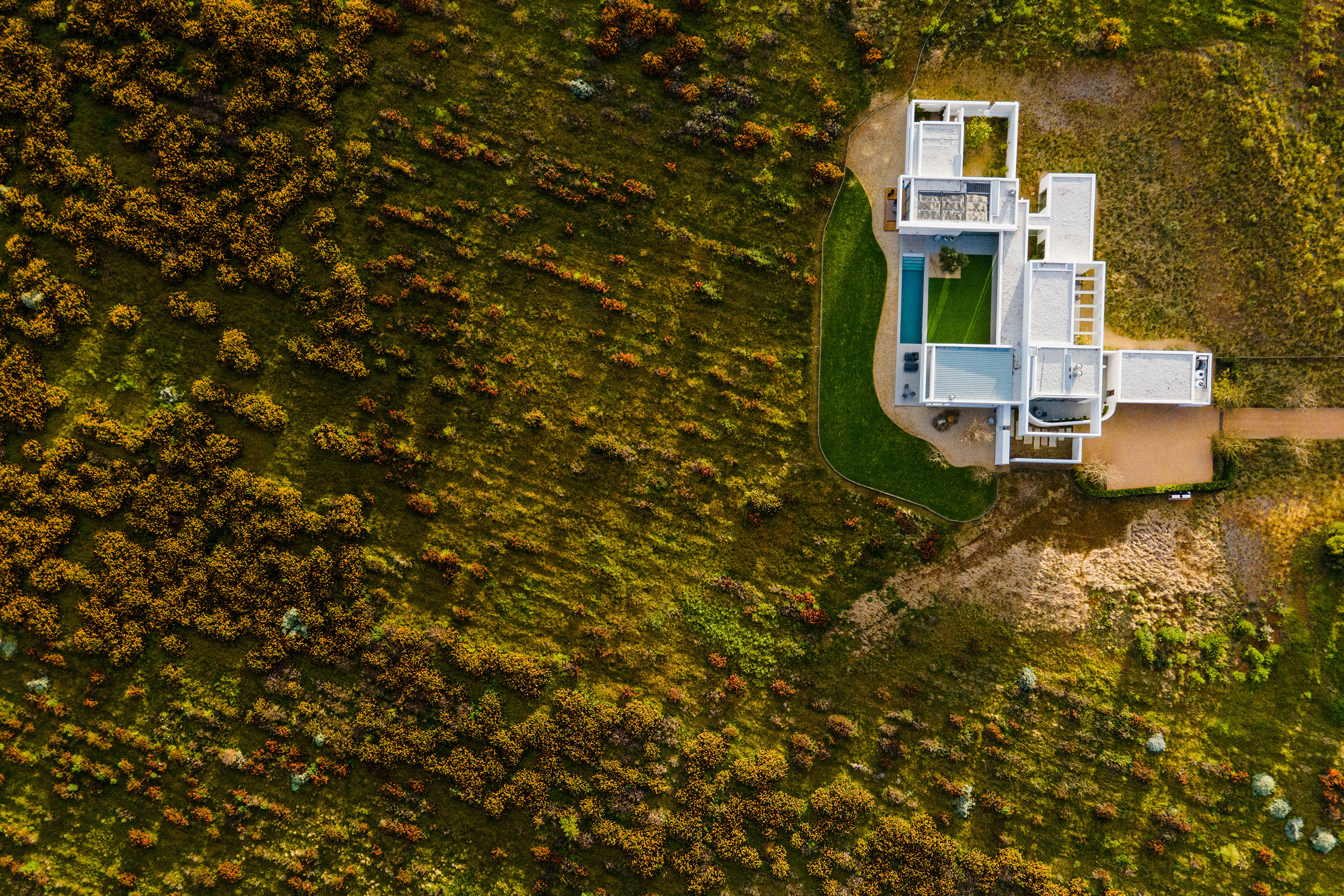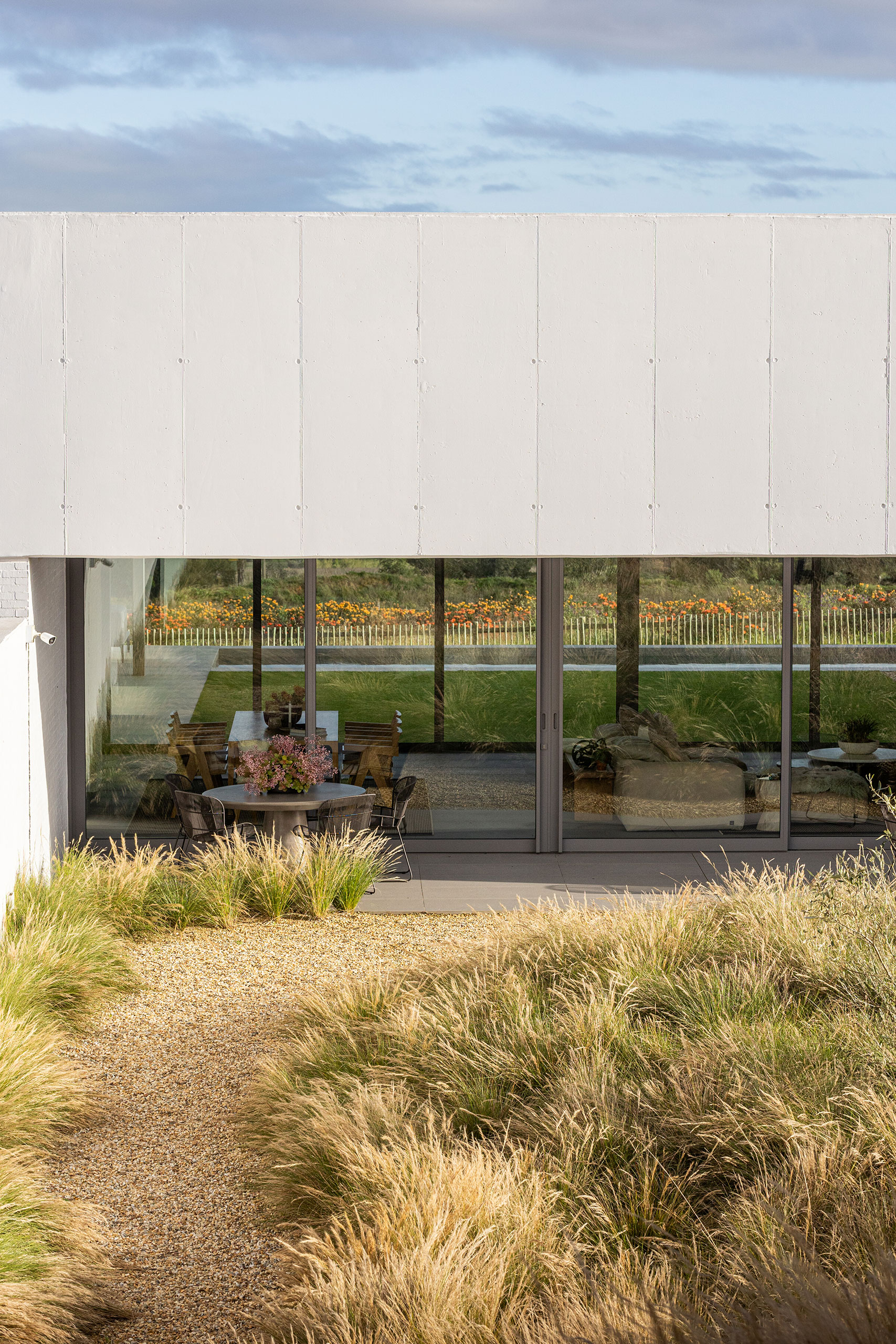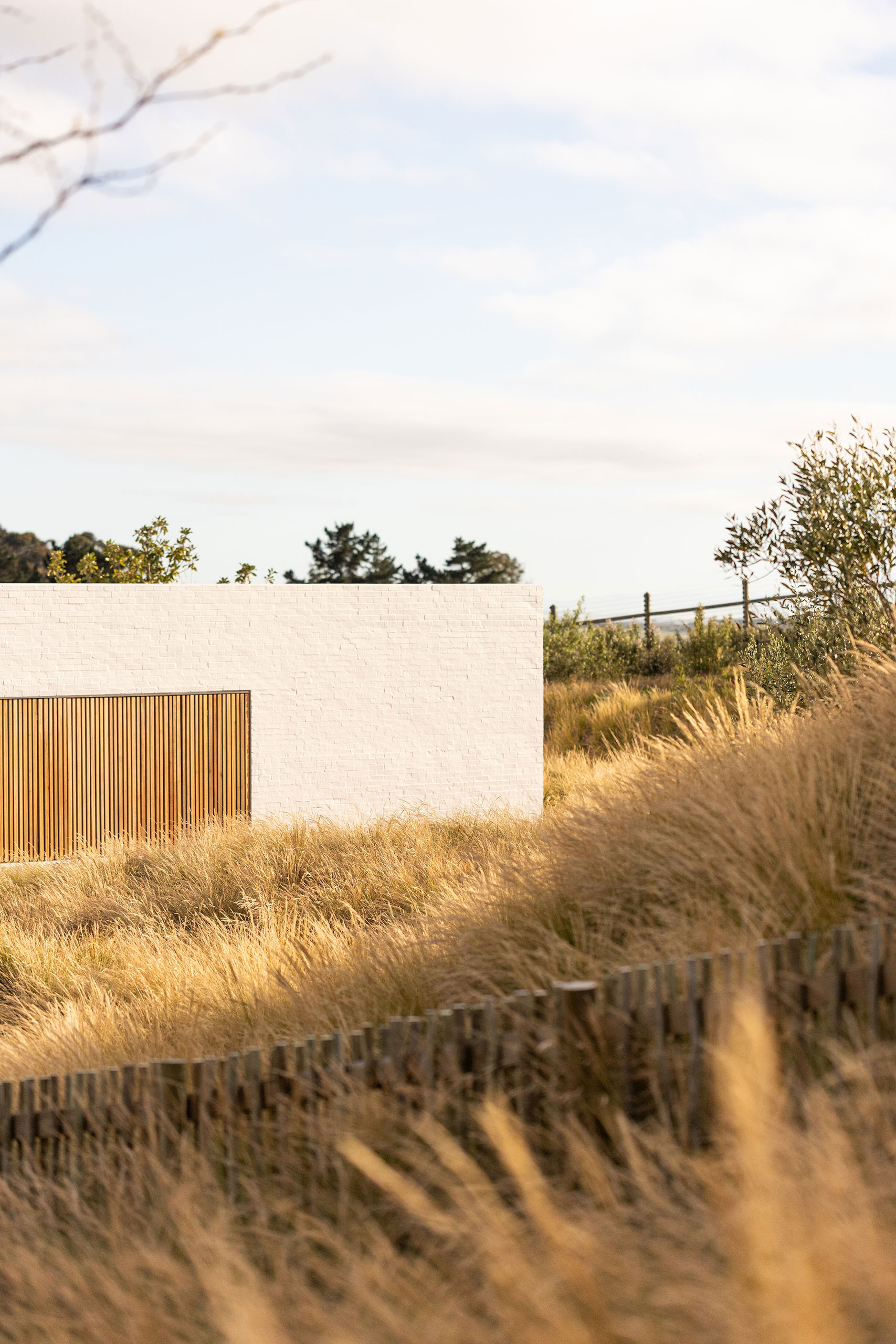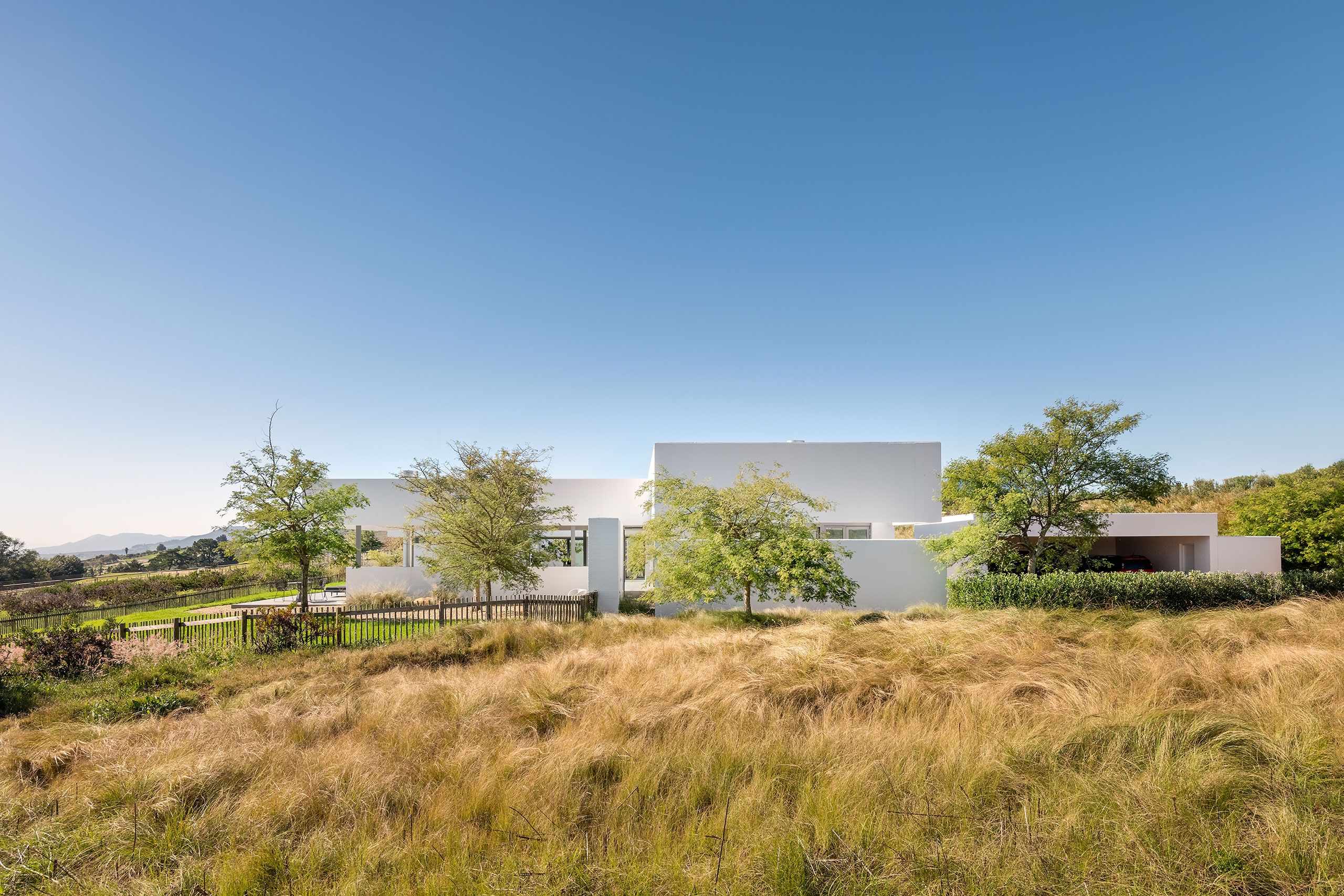 CONTEMPORARY GARDEN
PRIVATE RESIDENCE | DEVON VALLEY | STELLENBOSCH
This garden, completed in 2022, was designed in collaboration with the client, who is an architect by training, and garden designer  Franchesca Watson.
The house was constructed in a field of pincushions, previously a commercial cut flower farm, and the brief was to tie the building into the landscape. Carefully working with the contours, the new build became part of the land and, over time, the new landscape will become an independent natural system.
We planted local grasses, which were already present on the site, right up to the house and in the courtyards to 'stitch' the building into the landscape. To further emphasise the locality, we planted an olive orchard to tie the landscape back into the broader agricultural context.
The planting was done with the seasons in order to minimise the need for additional irrigation and the garden is designed to be low maintenance with minimal need for additional water.